Suspected Bank Robber Nabbed By Cops After He Slipped On Ice While Fleeing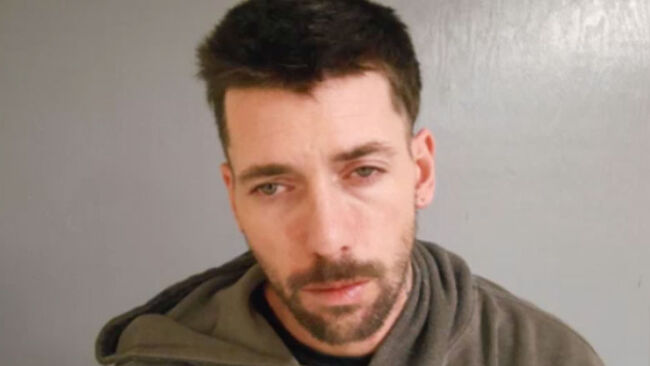 An alleged bank robber in Maine did not get very far before he was tackled by a cop as he tried to flee. 38-year-old Jason Mackenrodt was leaving Bangor Savings Bank when he slipped on ice in the parking lot, dropping the cash he stole and a BB gun on the ground. The wind started blowing the money around and other people rushed to pick it up.
Mike Levo, who witnessed the incident, told WABI-TV that Mackenrodt was running out of the bank and appeared to trip over his own two feet in the icy parking lot.
"He was being chased by something, I didn't know what though at that point, and then he fell, and I started yelling... I think he tripped on himself, he just tripped," said Levo.
Maine State Police Special Agent Glen Lang happened to be in the parking lot when Mackenrodt fell and quickly jumped out of his car and gave chase. He tackled the alleged bank robber and took him into custody.
"The special agent from the State Police -- he was in the right place at the right time. Very competent officer with a lot of years of experience," Waterville Deputy Police Chief William Bonney told the new station. "He did a great job in apprehending this guy without any injury, keeping the community safe, keeping the suspect safe, and keeping himself safe."
Mackenrodt was charged with robbery and terrorizing and is being held on $25,000 bail.
Photo: Waterville Police Department